Welcome To AztecNet
AztecNet is a website about aztecs: a culture that once lived in Mexico. Here we have lots of information and pictures of aztecs, aztec food, weapons, and artifacts. So, enjoy!!!


Éste es nuestro Aztec Website. Es un sitio sobre los aztecs que vivieron en Méjico hace un rato largo. Asumieron el control muchas tribus. Eran plomados por Cortes. En este Website tenemos fotos, la información, y conexiones a otros grandes sitios del aztec. Este website está para la clase española. Estamos trayendo este sitio a la feria de la cultura en la universidad de la comunidad de Onadoga. Realmente espero que usted goce de este Website!!!
UPDATE!!!: This site has just recieved an award for being the 23rd best way to find valid and pertinent information about Aztecs. This website is a fun, safe, and educational way to learn everything about Aztecs and their culture. Check out the modern Aztec dancers on the picture page, they're excellent! Be sure to e-mail us with any comments or questions (although we pretty much answer EVERYTHING!!!!)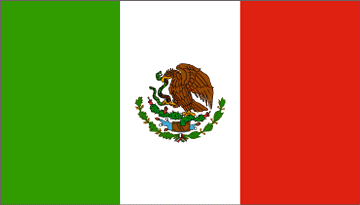 Site Updates
Here you can see when we lasted updated and what we updated about.
10/27/06: Remembered the password. Information now up-to-date.
1/17/01: Started the webpage. Used the Photo Page and the About Page, not to mention the Home Page.
The Aztecs lived in mexico a long long time ago.
About This Webpage
This webpage is a project for a culture fair. It will post up information about the aztecs and their culture. It will also provide many different pictures of aztec artifacts, flags, foods, and just pictures of aztecs in general.
Home Page: Here we will post news and updates. Other than that....
About Page: Here you can find out a whole lotta informatoin about the aztecs and their culture.
Photo Page I & II:Here you can find pictures of aztecs and their culture.
Favorite Links: Here is a whole bunch of links to other aztec webpages where we have found information or pictures about the website.